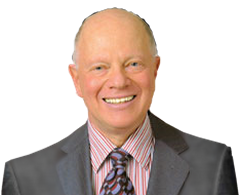 Entertainment Cases
Mr. Factor was a Former Partner & Member of the Executive Committee, Cooper, Epstein & Hurewitz. Since becoming a full-time neutral in 2000, he as mediated a number of disputes in the entertainment and intellectual property field, such as:
Multi-million financing for major film production falters and star withdraws. Mutual dissatisfaction as production company lost as much as $1,000,000 prior to filming being cancelled and talent lost other potentially significant opportunities. Resolved after full day mediation and several hours of follow-up calls.
Validity of pay-or-play movie contract disputed when movie could not be made because of external considerations. Several creative resolutions based on a combination of dollars now and future business were explored – each of which would be better than a litigated result.
Multimillionaire investors sought "net profits" from a major Hollywood studio when a low budget movie became an unexpected international blockbuster (several hundreds of million grosses), and a foreign tax shelter deal in which the claimants had invested became hugely profitable. Late-night negotiations and Mr. Factor's ability to combine his litigation experience, business negotiation skills and persistent problem-solving approach to resolve the litigation with a multi-million dollar payout that did not claw back earlier distributions to top Hollywood talent. Foreign investors and participants in the original deal restructured their business relationships to obtain returns on future movie deals.
$1 million-plus settlement to a software manufacturer in China from an American wholesaler and retailer of computer games associated with upcoming major movie sequel and re-release of original film. This was paid through an inventory exchange of goods which maximized the marketing relationships of each side, along with $100,000-plus payout of litigation costs.
Movie producers and directors feuding over funding and credits and repayment of loans. Solved by partial payment and adjustment on future credits and funding.
Partners in a voice-over agency negotiate a buy-out structured as a guaranteed payment which provided a tax efficient solution.
Various disputes between writers, directors, musicians, intellectual property owners, over copyright and royalties.