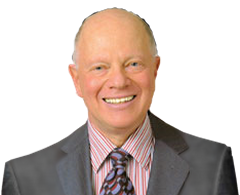 Voted by counsel as Best Lawyers® "Lawyer of the Year", Arbitration (Neutral), 2014, in the Los Angeles Metropolitan Area details here
2012 & 2014: Recognized by The Daily Journal as a Top Neutral in Southern California for article click here
Elected by his Peers, 2006 through 2020, as Distinguished Fellow, International Academy of Mediators
---
MAX FACTOR III, Esq.
Be smart: stay safe and take the extra time to follow the Corona Virus precautions

Email:
Max@FactorADR.com

General Inquiries: 310-749-2766 - Irene
Mediation Inquiries: 310-284-8224 - Nicole

Appreciative comments from counsel & litigants:
"Max brought closure in one day to a matter we thought would never end."

"A Highly Effective and Valuable Agent of Reality."

"Max uses his skills as a successful deal-maker and experienced litigator to get results that make sense."

"One of the best mediators I have had the pleasure of dealing with in 33 years of practicing law."
---
November 1, 2018 saw a new section (1129) added to the Evidence Code, with the aim of ensuring clients going into mediation understand the confidential nature of the process. Here is a link to the Section: leginfo.legislature.ca.gov/faces/billTextClient.xhtml
See this link for a more detailed explanation and a sample Disclosure Notification and Acknowledgment form, courtesy of Kenneth S. Wolf, Esq. of Freeman, Freeman & Smiley LLP. www.mediate.com/smartbusiness/docs/Mediation%20Confidentiality.pdf
---
Atlanta, 2019. Max with grandson, Lev, to whom he made a promise years ago:
if the Rams made it to the Super Bowl, they would go and see the game.
* * * * * * *
"Cap'n Max" with actual captain and guide in British Columbia, late July 2018.
That's a 21 pound King Salmon. Next day he caught a 27 pounder,
reaching the weekly limit for keeping; thereafter it was catch and release.

*****************************

Mediations via ARC (Alternative Resolution Centers): www.arc4adr.com/

and via AAA (American Arbitration Association): www.adr.org/
Knowledgeable - efficient dealmaker in business, employment and real estate
Experienced - full-time neutral with a thriving ADR practice since 2000
Excels in situations laden with difficult clients and hard bargaining tactics
Persevering - stays with counsel until resolution is reached or the case is over
Successful - respected as a Top Neutral by counsel and peers
---
Hundreds of Successful Mediations
9 years in public service
22 years in private practice
20 years as a neutral

Presenter: "The Non-paying Party" at "Mastering Commercial Arbitration", January 28, 2016, a full day program about cutting edge practical issues, presented by Los Angeles County Bar Association.

Co-presenter with Richard Chernick, Esq. & Deborah Crandall Saxe, Esq. for The Rutter Group: "Arbitration: Cutting Edge Issues" April 27, 2015
Recognized in April 2013 as one of 81 Honorees of the Los Angeles County Volunteer of the Year Award for playing a key role in enriching the lives of LA County residents. Nominated by the LASC ADR office for volunteer work done over many years to promote mediation and arbitration. Above: with Supervisors Don Knabe & Michael Antonovich, Head of LASC ADR Department, Ana Maria Veiga, and LA County CEO, Bill Fujioka.

Panelist: "Beyond Mediation: The New Frontier of Dispute Resolution", Women Lawyers Association of Los Angeles ADR Section, November 2012

Co-author: "Advanced Negotiating Techniques Every Attorney Should Know": 85th Annual California State Bar Conference, Monterey, October 2012

Co-presenter: Highly Effective Strategies and Techniques in Employment Mediation: SCMA/ARC May 2012

Presenter: Sharpening Your Mediation & Negotiation Skills: Pepperdine, May 2012

Co-Presenter: American Bar Association's Section of Dispute Resolution 14th Annual Conference, April 2012: "Building an ADR Practice"

Presenter: Ventura Center for Dispute Resolution Annual Mediation Conference, April 2012: "

Hardball Negotiating Tactics –

Do They Work in Real Estate, Employment and Commercial Conflicts?"

Presenter, American Bar Association's Section of Dispute Resolution 13th Annual Conference, April 2011: "Hardball Tactics, When to Use & How to Defend when Negotiating (or Mediating) the Litigated Case" (with Michael Orfield and Christine Masters).

Presenter, California Judges Association Retired Judges Conference, March 2011: "Mediation Confidentiality: Issues & Current Cases" (with Denise Madigan and Judge Laurie Zelon)

Adjunct Professor, Straus Institute for Dispute Resolution, Pepperdine University, 2006-2016, teaching in The Mediation Clinic. Taught, as Faculty, "Mediating the Litigated Case" - intensive course for attorneys & graduate students from all over the country: 2010-12 Orange County and Malibu campuses

Member, Los Angeles Superior Court ADR Committee & Sub-Committee on Operations, 2008-12

Member, Executive Committee, Litigation Section, Los Angeles County Bar Association, 2009-12

2007-20: Best Lawyers® Best Law Firm for ADR Practice
2014: Best Lawyers® "Lawyer of the Year", Arbitration, in L.A. area


Chair, 4th - 9th Annual Robert I. Weil Lecture, 2009 - 2014


President, Downtown Los Angeles Litigation Inn of Court, 2008


Member, California & National Academy of Distinguished Neutrals 2006-2017


Member, Chair's Council for the Division of Humanities and Social Sciences, CalTech 2011-18; Chair's Council for the Division of Biology, CalTech, 2008-10


Member, USC Board of Councilors


Case Western Reserve University School of Law, Distinguished Visitor Lecturer, September 2007: "On Understanding the Effects of Anger and Fear in Negotiating Outcomes"


Distinguished Fellow of the International Academy of Mediators 2004 - present
Panellist, "Emerging Ethical Issues: Are Mediations Really Confidential?" at IAM Conference, Coral Gables, Florida, May 2008
Moderator, "Fear, Anger & Risk in Mediation" at IAM Conference, Portland, Oregon, October 2007
Moderator, "Beyond Yes: An Exploration of the Mind & Decision-Making" at IAM Fall Conference, Dana Point, California, November 2005


President of the Southern California Mediation Association, 2005-06

Presenter, Spring 2005: American Bar Association Spring Conference

Past Chairman (2006-07), California State Bar Committee on Administration of Justice
Education

Harvard College, 1966: B.A. Economics magna cum laude
Yale Law School, 1969: J.D., Yale Law Journal 1967-69
US Court of Appeals (6th Circuit) - Hon. Anthony J. Celebrezze
Law Clerk, 1969-1971
---
Max was featured in Southern California Super Lawyers Magazine, February 2008 & February 2009. To read the article, click here Super Lawyer Article Feb 2008.pdf
---
Sunset over the lake, northern Idaho, summer 2018
*****************************

"I feel good!" - the legendary James Brown sharing some soul with Max