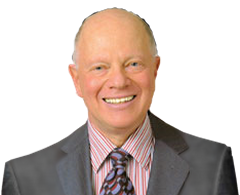 Real Estate & Partnership Dissolution Cases
Mr. Factor has been a full-time professional mediator, court-appointed special master, and expert witness since 2000. He has served in a wide range of cases as an independent full-time neutral. The following is a sampling of some Real Estate mediations:

REAL ESTATE
Restructuring and Workouts of Commercial Leases and Mortgage Finance
Multiple matters involving early terminations of long term commercial leases, resulting from difficulties in rent collection. Agreements with guarantors, former tenants and the property owner were created as part of a business package for mitigating future damages by creating market sensitive opportunities for re-leasing, as well as securing repayments of past due rents.
Fraudulent transfer of multiple real estate parcels resolved with refinancing.
Family dissolution of real estate business involving an intra-family auction of property.
Collapse of several balconies on newly constructed building, resulting in suits against general contractor and subs; resolved with contributions from general and sub contractors.
Several partnership dissolutions between developers and investors, and between two or more general partners.
Multi-party breach of contract dispute among general contracts, subs and property owner in residential and commercial developments
Land movement, soil erosion and drainage dispute among adjacent landowners in several hillside properties
Numerous restructuring of loans and equity on real estate ventures in which partners have filed breach of fiduciary duty, fraud and accounting claims and/or sought dissolution of partnership and partition by sale of in kind.
Constructive eviction of undesirable national tenant by major investment group seeking to upgrade commercial tenancies for sale of office park
Real estate investors' claims a licensee either misrepresented material facts or failed to competently handle commercial and residential real estate transactions involving several million dollars
Probate contests involving complex real estate, business partnership and successor liability issues
Special Master in partition action involving hundreds of acres of developable property and more than thirty ownership interests
Easement disputes for property owners with limited or no reasonable public access
Real estate expert hired by prosecutor to evaluate fourteen (14) property transfers of a non-profit organization that effectively resulted in the embezzlement of millions of dollars. The result was full recission of below market sales and jail time for the white collar criminal.
1978-2000: Private practice: emphasizing litigation and transactional work involving Real Estate Development/Sales/Commercial Leasing; Partnerships; Business Negotiations; and Consumer Torts. In private practice, I served as an advocate for plaintiff or defendant, in more than 100 mediations, arbitrations and dispute resolution procedures.
Representative Clients in Real Estate: Broad variety of real estate agents, brokers, developers, general contractors, sub-contractors and sophisticated investors and homeowners in transactions and/or litigation arising from the sale or leasing of commercial, multi-family residential and single family properties, land use, zoning and planning issues, construction disputes and the exit strategies of participants in partnership dissolutions or partition actions. Successful transactions or dispute resolutions were reached, among many others, on behalf of or with the involvement of: Coldwell Banker, Jon Douglas, Mossler Deasy & Doe, Fred Sands, Karl Schurz & Co., Best Buy, Cristofle, Hughes Aircraft Company, Hughes Electronics , The Irvine Company , Pacific Equities, Rite-Aid, Ryder Systems, Safeway, First Church of Christ, Scientist and the Archdiocese of Boston, Massachusetts.
Real Estate-related Civic Activities: State of California
Committee on Administration of Justice, State Bar. 2002-2008 (Chairman 2006-07) Drafted, as primary reporter, the Committee's proposed revisions to the Jury Instructions on Damages for Purchase and Sale of Real Property. March-May, 2003.